Our sturdy Gold and Gem maps are easy to read, with past known deposits of precious metals and gemstones clearly marked in red. Each state's map packet includes detailed regional maps, and a key to the type of deposits.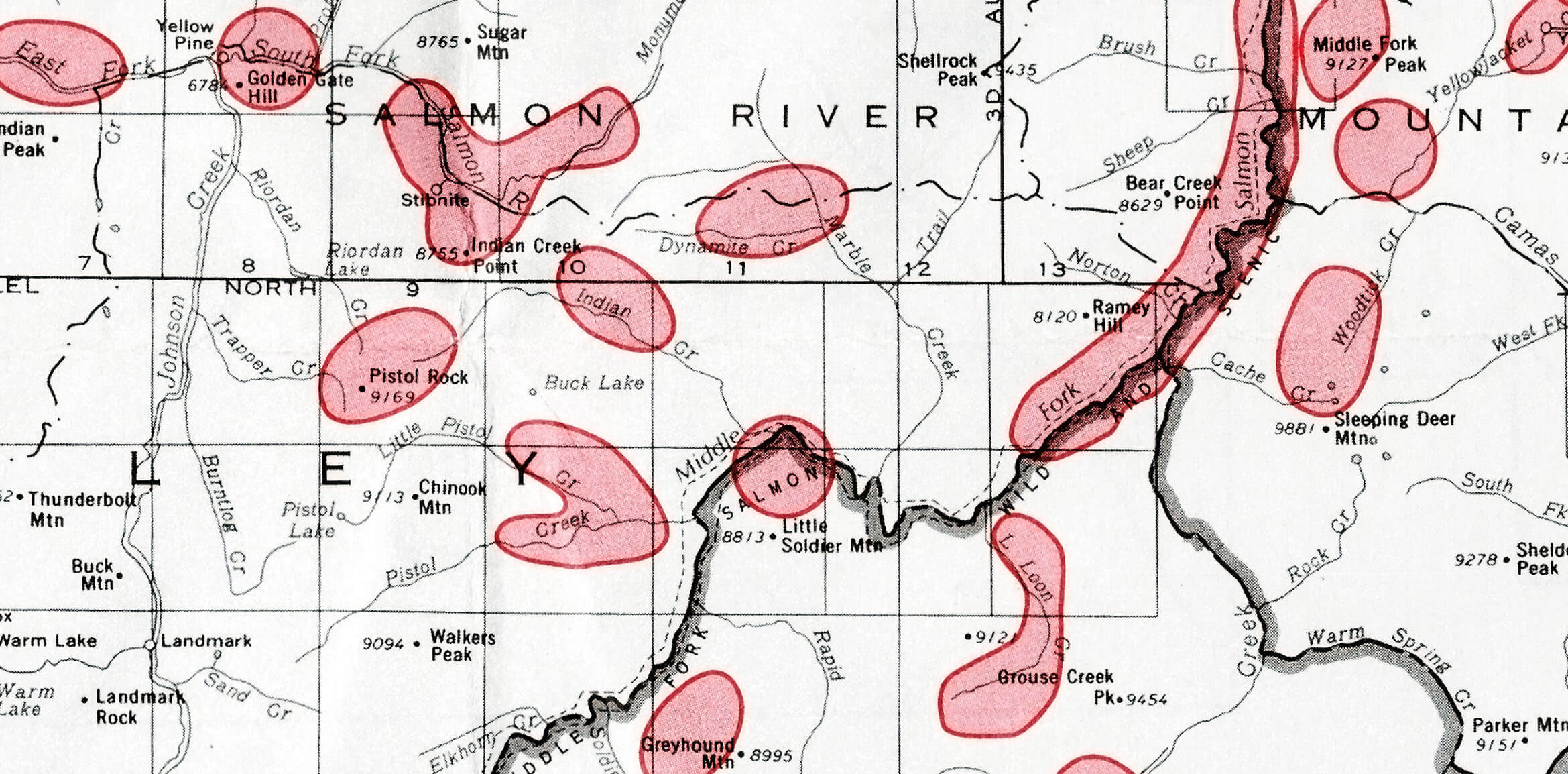 Unlock the secrets of the American West with our exclusive Gold & Gem Map Packages. These meticulously curated maps will help guide you to historical locations of gold and gems that still lie waiting. Whether you're an avid prospector or a curious adventurer, our maps will lead you on an exciting journey through time and landscapes. Discover the allure of gold and gems while exploring the riches of the West!
America's riches become evident when you study our carefully compiled Gold & Gems maps. Across the western USA, known deposits of precious ores and gemstones still await those willing to discover them. Our company's founder spent 40 years researching authentic historical maps, various government archives, state geological reports and numerous documents and publications. Then he tested his findings by searching out many locations himself; exploring distant mountains, sweeping desert vistas, deep green woods, and innumerable back roads – so others could easily find those geologic wonders. The result is a trove of Gold and Gem map packages for Arizona, Northern California, Colorado, Idaho, Montana, Nevada, New Mexico, Oregon, and Washington showing reported occurrences of gold & gem deposits for the past 100 years.
show more
Our maps include lesser-known gold and silver deposits, as well as the famous mines and placer deposits that fueled boom towns and rained riches upon the lucky or determined. Whether your goal is to try your hand at panning for gold in solitude, or rockhounding with the whole family on a day trip, our maps can help guide you.
Besides reported occurrences of gold and silver deposits, our various maps show gem deposits which are unique to each state such as agates, amethyst, apache tears, autunite, azurite, bloodstones, carnelian, chalcedony, chert, crystals, diamonds, feldspar, fire opals, fossils, garnets, geodes, jade, malachite, muscovite, obsidian, olivine, onyx, opals, opalite, petrified wood, pyrite, quartz, realgar crystals, rubies, sapphires, smoky quartz, star garnets, sunstones, thunder eggs, topaz, turquoise, zircon and many more.
Our maps are printed on sturdy paper, without overlays like our Ghost Town maps. No wifi or internet access is needed. Simply hit the road and enjoy this land and its many treasures, both large and small.
To see how to use the Map Overlays, please click here.
show less